Savory Veggie Pancakes with Coconut Chutney
These are delicious!
Find more recipes to enjoy below.
This recipe may seem daunting at first since you must make three separate items, but it is really very simple.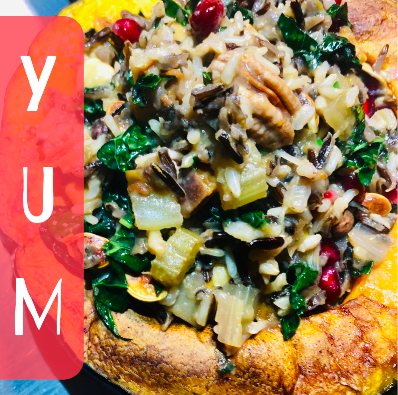 The delicious flavor of a kabocha squash is much like a blend of pumpkin and sweet potato. These Japanese pumpkins are harvested in the fall and filled with medicinal goodness.
Interested in learning more about the practice of mindful eating,
and enjoying your food on a whole new level?